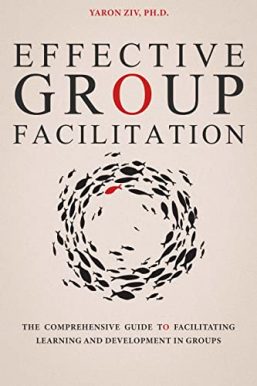 Author: Dr. Yaron Ziv
Language: English
Category: Business, Self-Help, How To
Effective Group Facilitation
The complete toolbox for carefully and effectively facilitating groups to success.
The profession of group facilitation is becoming more and more relevant and essential in our modern world. A group facilitator must know how to manage a group, handle unique circumstances, and lead its members towards their goals.
Laying out a comprehensive methodology and offering hands-on tools to deal with every situation that may arise, this book will help both new and veteran group facilitators hone their practical skills and acquire new methods and approaches towards their trade.
Dr. Yaron Ziv is a social worker, master psychotherapist, family and couples' therapist, and a personal coach – whose extensive experience as a group facilitator for more than 40 years has given him the knowledge and know-how to help anyone become an effective group facilitator.