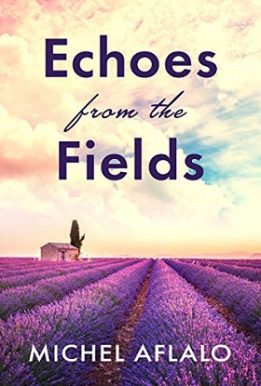 Author: Michel Aflalo
Language: English
Category: Literary Fiction
Echoes From The Fields
In a breathtaking and inspiring novel, true love faces the test of time
Israel, 1973. Esther, a beautiful widow, arrives at a remote village where she begins to work as a volunteer teaching Bible studies. She meets Michel, who lives in the village, and he immediately falls in love with her. The two develop a unique relationship, despite the age difference between them.
When Esther vanishes one night from the village and rumors begin to circulate that she has emigrated to Canada to start her life anew, Michel's heart is shattered But he refuses to give up, picks up the pieces of his aching heart and goes on with his life. Past echoes begin to emerge and breathe new life into his embers of love.
20 years later. Esther reappears suddenly, finding Michel the owner of a large factory plant with a family of his own. Bound by stories from the past and flaming passion, Michel and Esther struggle to overcome the chasm that reality has opened between them. However, life's hardships have left the two scarred, and long years after their paths have separated their true love faces the test of time. Will they manage to atone for the years spent apart?
Questions of fate and Personal Providence according to the teaching of Maimonides are intertwined like a thread in the chapters of this narrative.