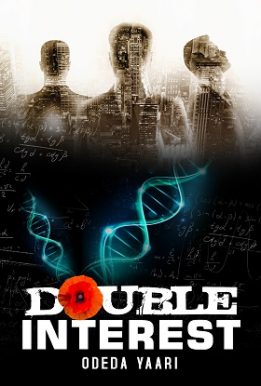 Author: Odeda Yaari
Language: English
Category: Mystery, Thriller & Suspense
Double Interest
Drug industry's big money against the unstoppable power of dreamers
Three young scientists develop a genetic formula that can alter the world, for better or worse. Now, they must find their way out of a thick chain of plots, lies and schemes, aimed at robbing them of their secret discovery. Maneuvered by armed drug lords, global economics and dark politics, they can only count on themselves. Will their bright minds and high aspirations suffice to save them from great forces they are faced with?
Gripping plot that will take your breath away and leave you amazed
Double Interest weaves conflicting interests and impossible connections into a gripping plot that spreads across three continents. This smart novel presents three unforgettable heroes who face grave dilemmas, each according to his distinct character and life experience. Who will lose, who will triumph and who will pay the price? By the end, they will all learn that double interest is the name of the game.