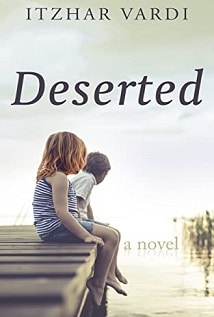 Author: Itzhar Vardi
Language: English
Category: Literary Fiction
Deserted
From debuting Israeli author Itzhar Vardi, a heart rending coming-of-age duet of two siblings, torn apart and reconnected as their fractured family tries to piece itself together.
One night, in a dusty rural settlement in the heart of the desert, a canopy of snow starts falling from the sky. A once-in-a-lifetime event for everyone living so far south, but for eight-years-old Pitzki it's an event that will signify the end of his childhood. Come the thawing of the snow, he will lose his sister.
Part of a conservative, out of the way community – a family of misfits comes to term with their identities as parents, as partners, as siblings. Noah, a washed-up athlete grasping at the strings of his past; Luda, an immigrant, trying to escape her childhood trauma just as fiercely as her husband's hold on it; and their two children: Lilia and little Pitzki, whose relationship grow to stretch the limits of sibling affection.
Throughout the highs and lows of their symbiotic, obsessive relationship Pitzki and Lilia try to lead lives of their own, attempting to defy the magnetizing effect of their wounded childhood.
But just like the snow resting on the desert sand – some things are not meant to last.