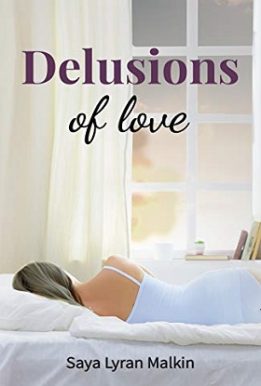 Delusions of Love
The consequences of an affair from the past still haunt them today…
Dina returns to the apartment she shares with Rosa, her widowed mother.
Her world is about to be thrown into chaos after she discovers the body of her beloved mom lying lifeless on the floor.
When the will is read at the office of Gideon, the family lawyer and a close friend, it mentions a locked chest which had been entrusted to him with instructions to pass it on to Dina only after her parents' deaths.
A terrible secret awaits her inside the chest, perhaps even more terrible than her mother's death…
Delusion of Love is a collection of short stories about love, jealousy, passion, spontaneity and curiosity, viewed from the perspective of different women of various ages, each one with an inner world of her own.
The motif all the protagonists have in common is a connection between love and loneliness, between the turmoil of drives and emotions and the pain of separation and death, between the tempestuous past they abandoned and the stability they chose instead.
In addition to dealing with romance and relationships between men and women, there is also an encounter with the allure and spiciness of love, daring adventures and fascinating experiences.