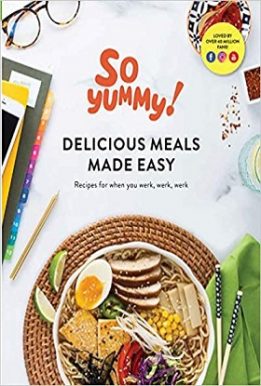 Author: So Yummy
Language: English
Category: Business, Self-Help, How To, Food, Health & Lifestyle
Delicious Meals Made Easy
With more than 25M followers on social networks, So Yummy invites you to enjoy a cookbook packed with game-changing hacks for your next artful dishes.
With you in mind, we've assembled all our favorite game-changing recipe hacks in one place. You'll be cooking smart and pulling off artful dishes with confidence in no time! The So Yummy team has put together all of our best dishes.
In this book you will find:
Time-saving tips – genius how-to hacks that'll save you time, alleviate stress, and make cooking delicious food fun.
Interactive special features – you can scan dishes to access them on your mobile device and get Exclusive Content icons on brand-new recipes and QR codes.
Step-by-step recipes – simple instructions for mouthwatering appetizers, snacks, and meals, as well as insanely yummy desserts of all kinds.
Whether you're a beginner, pro, or an average cook, So Yummy will show you a gazillion ways to up your kitchen game with minimal effort.