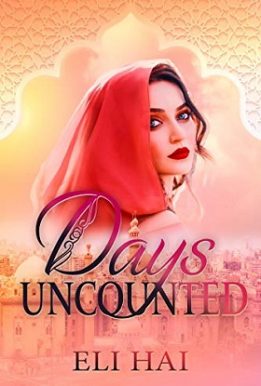 Author: Eli Hai
Language: English
Category: Literary Fiction
Days Uncounted
His world was split in two.
And now, he must make a fateful decision.
Iraq, the 1940's. Elias, the son of a Jewish family who lives in the city of Basra and suffers from vicious harassment, finds himself caught in between two opposite worlds.
On the one hand, his family, which has lived through a tragic, earthshattering event, expects him to marry his cousin Doris, despite the fact that he has no feelings for her.
On the other hand, there is Elias himself, who is in love with someone else—Laila, the daughter of a Jewish family whom destiny put in his path and from that moment onwards, their love knows no boundaries.
When Elias and Laila ask to consummate their love, a window of opportunity opens up for both families to leave Iraq and immigrate to Israel.
However, at the height of their love, an unexpected act of wickedness tears the young couple apart and breaks their hearts.
Is their true love strong enough to survive the many hardships and hurdles they encounter on their journey or will the new reality pull them apart forever?