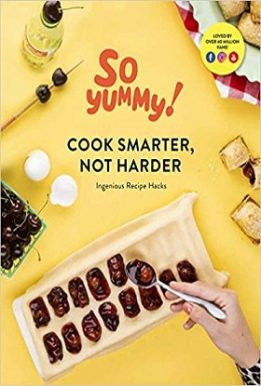 Author: So Yummy
Language: English
Category: Business, Self-Help, How To, Food, Health & Lifestyle
Cook Smarter, Not Harder
With more than 25M followers on social networks, So Yummy invites you to upgrade your kitchen with a step-by-step & simple-to-follow cookbook for easy meals.
We get it! Life is so busy and cooking after work can be stressful. We're here to turn that notion around and make meal-prepping fun, whether you're cooking for yourself, for two, or hosting a gathering.
In this book you will find:
Step-by-step recipes Super simple recipes for impressive, shareable, and most importantly, yummy appetizers and dinners plus drink and dessert pairings.
Interactive special features Scan the QR code and watch guided videos.
Time-saving tips – Genius how-to hacks that'll become part of your kitchen repertoire forever.
Whether you're vegetarian, vegan, or you eat it all, bring So Yummy to life in your own kitchen and you'll be acing your new favorite meals in no time.