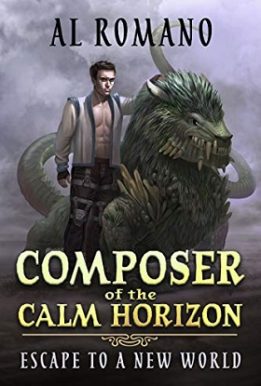 Author: Al Romano
Language: English
Category: Science Fiction & Fantasy
Composer of the Calm Horizon
The existence of a special world rests on the shoulders of a 15-year-old boy
Ever since 15-year-old Neph Baker was accused by town members of committing arson, his life has become filled with suffering and loneliness. He was nicknamed "The Fire Kid" and is hated by literally everyone.
Everything changes when Neph discovers the Natin, a group of humanoids who invite him to their home. The Natin believe that Neph is the Composer of the Calm Horizon – the long-lost hero of legends, who could defeat the Airatsmeka, their eternal enemies.
When Neph arrives at the Novaverse, a utopian parallel world dominated by the Natin, he understands that if he doesn't live up to his supposed destiny as the composer, the utopia will be destroyed by the Airatsmeka. The Natin have been waiting seven centuries for the opportunity to defeat the Airatmeka. There is no room for failure. If Neph doesn't complete his mission, he will return to his life as an outcast.
Neph is willing to do anything to prove himself.
Time is running out…