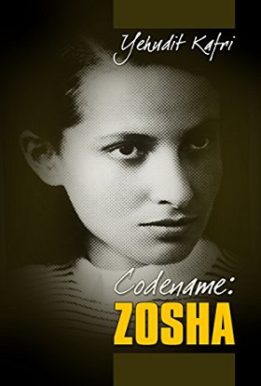 Author: Yehudit Kafri
Language: English
Category: Biographies & Memoirs
Codename: Zosha
An unsung Jewish heroine of World War II
Her daring activity in the Red Orchestra and the heroic struggle in a Gestapo prison.
Zosha Poznanska was recruited into the Soviet spy network known as the Red Orchestra, which operated in Western Europe. It was on the eve of World War II and Zosha was part of the inner core of the network, a third of whose members were Jews. Apparently unaware of the Jews' participation in the Red Orchestra, Hitler declared, "The Bolsheviks surpass us in one area alone: espionage!" and he commanded his counterspies to eradicate this network at all costs.
This book tells the story of Zosha through all the chapters of her short life: childhood, the Hashomer Hatzair youth movement in Poland, Eretz Israel, and the PKP in the 1920s, Europe in the 1930s and the Red Orchestra. It tells her loves, her relationships with family and friends, her daring activity in the Red Orchestra and her heroic struggle in a Gestapo prison. The State of Israel posthumously awarded Zosha a medal of honor for fighting the Nazis.
Zosha Poznanska is an unsung Jewish heroine of World War II. Born in Kalisz Poland, she immigrated to Israel as a pioneer and for a brief time belonged to the group that founded Kibbutz Mishmar Ha'emek. Afterward, she joined the Palestine Communist Party (Palestiner Kumunistishe Partie in Yiddish, abbreviated PKP), and from 1930 until her death she lived in France and Belgium.
A prize for top literary achievement
The book is written as a biographical novel and relies on exhaustive research; all fictional passages are derived from and based on extensive documentation. It was awarded the 2004 prize for top literary achievement, by the Society of Authors, Composers and Music Publishers in Israel (ACUM).