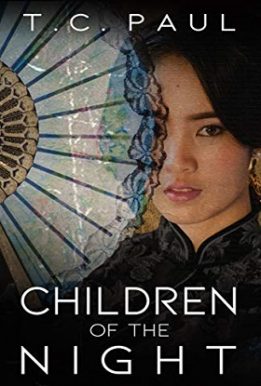 Author: T.C Paul
Language: English
Category: Literary Fiction
Children of the Night
Children with no identity, come alive during the night
China, a small village, the 1980's.
Ming was an only child born to loving parents during the 'one child per family' regime ,known as the "one child policy",. She was lucky enough to be an only child but many in her village were not!
Second-born children were hidden by their families from the authorities – kept up at night and hidden asleep under their houses during the day.
"Children of the Night" fascinated Ming and she sneaked out to join them. She began staying up at night and playing with her friends until she too, started sleeping during the day.
One night, the authorities raided her village, and brutally removed all the 'identity less' children who were playing outside at night, including Ming, despite her mother's screams that she is an only child. The militia took them to a remote children's house for re-education.
Under harsh conditions of cold, hunger and physical abuse, Ming spends her adolescence there, even though she has an identity and belongs with her family. Her deep longing for her parents and home, instill in her a strong desire to escape.