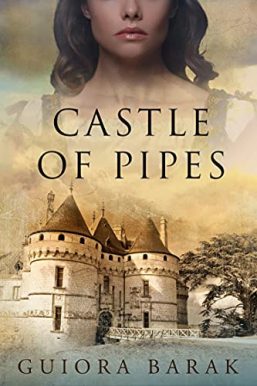 Author: Guiora Barak
Language: English
Category: Science Fiction & Fantasy
Castle of Pipes
A mysterious ancient castle holds shocking secrets.
France, the 15th century. Jeanne d'Arc, a young peasant girl, accepts the responsibility of leading the French military to war against the English, and even helps the royal heir be crowned king, only to be later betrayed by him and burnt at the stake by the English in the northern port city of Rouen.
France, 2014. Oded Yehudai embarks on a journey in the footsteps of Jeanna d'Arc, his idol since childhood. A chance stopover in a quiet picturesque town to smoke his pipe leads him to an ancient castle, filled with pipes.
His willingness to solve two pipe-related riddles and a short search through the ancient documents discovered in the castle's rich library are about to completely change his life and reveal hidden facts that will affect all of history. How is the shocking discovery related to Jeanne d'Arc? And how will Oded's fascinating journey in France end?