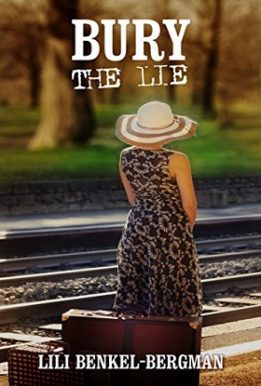 Bury the Lie
A young woman is forced to deal with the past in order to create her future.
Yasmin, a beautiful and ambitious Tel Avivian journalist, meets Nir, a wealthy doctor who is a second generation to the Holocaust, like herself. Yasmin is very successful at her job, but at the same time feels herself entrapped in her personal life, unable to break free from the walls she has built to protect herself.
Does her past live through her, or does she live through her past?
Encouraged by her therapist, and despite her father's eager objections, Yasmin joins Nir on a trip to Vienna, only a few miles from Mauthausen Concentration Camp, where both their parents where imprisoned. Unlike Yasmin's father, who was always eager to talk about the Holocaust, Nir's mother kept her memories to herself, making the Holocaust ever present in her penetrating silence. Now, she hands them a mysterious letter to be delivered on their visit. A few days later, they will board the flight home after a drama that will change their lives forever.
Remember, forget, love.
Bury the lie is a gripping and multilayered novel that questions the norms and boundaries of emotional therapy, and of our relationships with others and with ourselves. A fascinating read that will catch you from page one and linger long after.