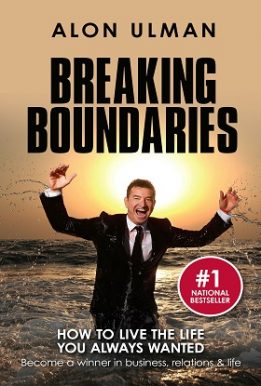 Author: Alon Ulman
Language: English
Category: Business, Self-Help, How To
Breaking Boundaries
#1 National Best Seller
Get the DNA to practical success!
Success. Happiness. Fulfillment.
People have been pursuing these goals since the dawn of time.
Everyone would like to be healthy, rich and content, to be good parents and live a meaningful life, but the truth is most of us won't reach these goals.
It's not due to lack of ability, but rather, because most people haven't truly decided to make their goals happen.
The good news is that you don't have to be like "most people".
In his vivid, eminently readable style, Alon Ulman, #1 mentor and motivational speaker in Israel, presents the DNA of practical success – a model for achievement and fulfillment in the most important areas of life, and how to become a winner in business, relations & life.
Breaking Boundaries evokes passion for life and provides insights, patterns of action, as well as tools to reach practical happiness.
This book is a must read for anyone and everyone who desires to reach the life he is truly deserves!