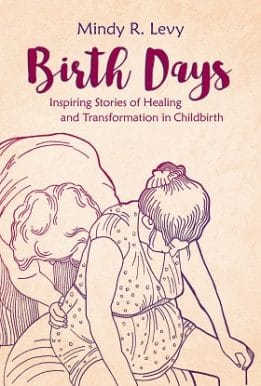 Author: Mindy R. Levy
Language: English
Category: Business, Self-Help, How To
Birth Days: Inspiring Stories of Healing and Transformation in Childbirth
A veteran midwife and psychotherapist shares inspiring journeys of birthing women who labor to transform their traumas into positive and healing experiences. Birth Days weaves together the knowledge that world-renowned midwife Mindy Levy accumulated while caring for hundreds of pregnant women for three decades.
As she draws the connection between trauma and labor, Levy recounts her experiences before, during, and after each birth. She shares the life lessons they imparted upon her and does not shy away from examining her own weaknesses – often leading to greater understanding and insights into the healing potential surrounding the birth process.
The women in Levy's book come from all walks of life, distinct in every possible aspect, including their birth experiences. Via Levy's unique position as a midwife, educator and psychotherapist, we witness midwifery in its highest form: combining psychological, educational, holistic, feminist, trauma-sensitive and developmental approaches that encapsulate the miracle of giving life – and the chance of being born anew.