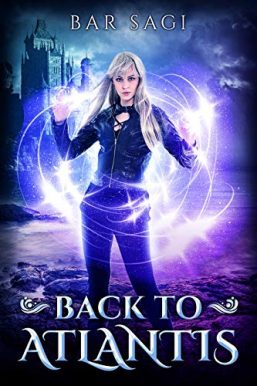 Author: Bar Sagi
Language: English
Category: Science Fiction & Fantasy
Back to Atlantis
How can a Mage with no powers be worth anything?
Yasmin returns to the kingdom of Atlantis, determined to use her newfound powers to rescue its people from a terrible fate.
But when David, her true love, turns out to be engaged to another girl, and the persistent voices in her head refuse to let her be, she begins to feel as though maybe she is not cut out to be Atlantis' savior. And what's worse, her powers are failing her too.
Yasmin vows never to use her magic again, believing that Atlantis can save itself through alliance and cooperation, with no need for her worthless contribution.
As villages burn around her and the rebel forces grow stronger by the day, Yasmin is drawn deeper and deeper into the conflict. Secrets and hidden betrayal slowly come to light, and Yasmin is forced to question everything she though she knew.
When the time comes, will she be strong enough to face the challenge? Who can she trust?