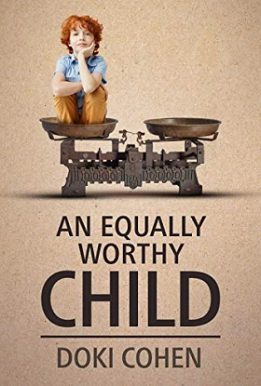 Author: Doki Cohen
Language: English
Category: Business, Self-Help, How To
An Equally Worthy Child
Believe in yourself, you are worth it.
Doki Cohen grew up feeling that she was of less worth than other people. There was no real reason for it. She was a good student and well accepted, but a relentless, unforgiving sense of inferiority hounded her…
When she could no longer bear the onerous burden, she became determined to do everything she could to change it.
She labored tirelessly, investing a lot of effort into reading and research until she arrived at a point where she could finally begin to accept herself for who she was.
In an unpretentious, thoughtful style, Doki relates her story interspersed with accounts of her extensive research, until she comes to the most significant conclusion of all: that life can be enjoyable only when we learn to truly accept ourselves just as we are.
The book provides practical tools to help deal with the phenomenon and provide a sense of relief and hope for anyone who experiences the feeling of "less worthy".