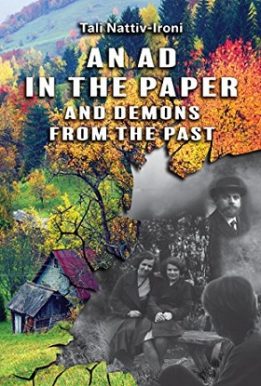 An Ad in the Paper and Demons from the Past
A small, beckoning newspaper ad plunges Illana's life into turmoil
Illana, an Israeli history teacher, answers a newspaper ad calling for volunteers to document Holocaust stories. Against all reason, she responds and is drawn into the greatest trial of her life. That small ad turns her ordered existence into a rollercoaster of demons rushing toward an abyss as the project overwhelms her. But perhaps those demons had always been there, waiting in a dark hidden cellar, along with the terrible secret planted in her soul as she lay in the womb, or even before she was conceived.
The unspeakable horrors of a once-hidden past are absorbed into Illana's reality
Illana gradually loses the ability to distinguish between her world and that of those she is documenting. Their longing for the life they lost becomes her yearning, their horrors her nightmares. Her reality becomes trivial and meaningless, as her obsession grows to absorb their stories and live their memories.
The ominous sirens of two wars intermingle for this second generation Holocaust survivor
The sirens and gas masks of the 1990s Gulf War form the background of the story, echoing the "going like sheep to slaughter" Holocaust traumas of Illana's own family. This romance thriller is a truly revealing portrayal of the angst of second generation Holocaust survivors.