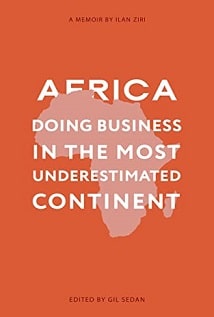 Author: Ilan Ziri
Language: English
Category: Business, Self-Help, How To
Africa
African countries are often overlooked and disregarded as third-world countries with nothing much to offer in the way of business. But the truly avant-garde businessmen of today's world are realizing that the continent of Africa is more than just a barren land across the Atlantic – it's a treasure trove of untapped business potential.
In this enlightening account, businessman and entrepreneur Ilan Ziri reveals the wonders, and indeed the intrigues, of doing business in the continent of Africa.
Among other things, you will discover:
Which African countries are hotspots for up-and-coming business ventures

Why the African market holds so much promise and how to tap into it

How to conduct yourself when interacting with local businesses and services

And what definitely 

not

 to do on your travels to the continent
From hilarious stories about culinary adventures and social transgressions to insightful advice and important guidelines, this book contains everything you need to know about why and how you should go about widening your reach to the African market.