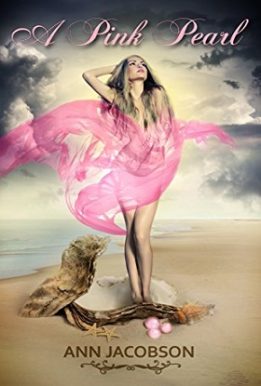 Author: Ann Jacobson
Language: ENLGISH
Category: Romance & Women's fiction
A Pink Pearl
A novel that exposes a new and unexplored world
Anne Jacobson had a forbidden romantic encounter with a Hispanic teenager who worked in her parents' garden. In the eyes of the religious Jewish Hasidic community in which she was raised, this kind of act was unpardonable. She was sent away to a boarding school for girls in Israel, so she wouldn't harm the chances of her brothers and sisters to find suitable matches.
Based on a real life story
At the dorm, Anne experiences love affairs with a fellow student and the housemother, and also a male teacher who desired her. She escapes, and ends up wandering the streets of Jerusalem, where she is assaulted by teenagers in a mosque. She is taken to the house of a foreign diplomat, where she spends months living an ongoing revelry of control games. When his aging female companion threatens to murder her, Anne courageously escapes the diplomat's house in an unexpected and dramatic way.
A Pink Pearl is an novel based on the real memories of a member of a famous American Hasidic community. It narrates a coming of age story of female empowerment.
The book A Pink Pearl in eBookPro
A novel that exposes a new and unexplored world

URL: https://www.ebook-pro.com/en/book/a-pink-pearl-2/

-->