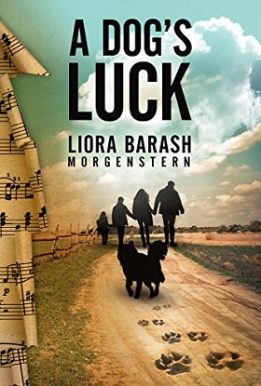 A Dog's Luck
People, dogs, and what lies between them
Ellie, a young woman writing her philosophy dissertation, becomes disrupted by echoes from the past. She follows the voices replaying in her mind to an introspective examination of her childhood and adolescence within her extended family. This intimate inspection of relationships between family members–and the family's dogs–leads her to uncover three generations of the family secrets and the focal points of tension in the family's history.
A story of love, separation and longing
A Dog's Luck is a unique, moving and thought-provoking work of literary art that deals with existential issues in a heartfelt, high-tempo and dynamic style. It touches on love, separation and longing, in an expressive, multi-layered language that provokes the readers to reflect upon subtle nuances of their own inner worlds.