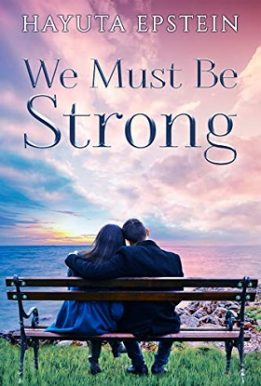 We Must Be Strong
What do you do when you wake up one day, at the peak of your life, and your world shattered to pieces?
Diana, a therapist, and spiritual teacher is married to David, a pediatrician. One morning at dawn, her best hours of inspiration, the shadow of fear emerged out of nowhere.
Just when she has started to feel that she reached the peak of her self-fulfillment, through her workshops, lectures and therapy sessions, tragedy hits her life – her husband wakes up complaining of acute abdomen pain. What he believed to be a routine case of appendicitis, was diagnosed as stage 4, colon cancer.
In an instant, the world of the couple and their three children is turned upside down.
Diana believes the disease is an opportunity for betterment, through positive thinking and the construction of change mechanism as powerful fighting forces. Together with her children, they care for David with devotion and love. Diana does not let go and does not give up.
We Must Be Strong tells the story of a brave woman who chooses life and does everything in her power to drive her husband to follow the same path. With honest, intimate, gripping, and unpretentious writing, Hayuta Epstein spins out a touching, authentic plot, based on the story of her life. A story that reveals to the reader how her heroine confronts her fears and the fear of her loved ones, while all along providing her husband support and energy through therapy, and guides him to self-work, with the goal of changing his way of thinking. The book is a testimony to a life of triumph, with faith and positive thinking as healing tools.
Hayuta Epstein is a naturopath, Spiritual Mentor, Teacher and Author of books including: Understanding Pain is Your Guide to Healing, The Meaning of Life – Game Rules of the New Age, The Book of Life and more. She has also developed a series of Empowerment Cards that help to improve self-awareness. The books and cards guide people during the process of evolvement, enabled by positive thinking and reinforced with tools that encourage the healing of body, spirit and soul.