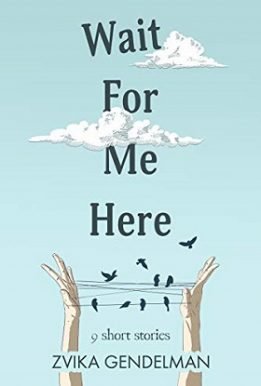 Wait for me Here
Life – not exactly what you expected!
He pulled open the door and sat down next to Ruthie, still pissed, and said "Let's go". Within a minute they were back in the thick of the heavy traffic on the road. We just drove out here for nothing, he thought, disappointed. "They ran out," he muttered. "Ran out of what?" came the sound of an unfamiliar voice beside him. He looked and was amazed. Whoa! It wasn't Ruthie!
A collection of short stories based on events from real life and the experience of dealing with complex situations at different ages.
Do all the heroes in the stories have the abilities needed to emerge from the situations they find themselves in? Are they at all aware of such abilities, and will they be able to use them to reach the outcome that is best for them?
Wait for me Here is an extraordinary collection that will surprise you from beginning to end, through interesting insights on life and a different moral in every story.