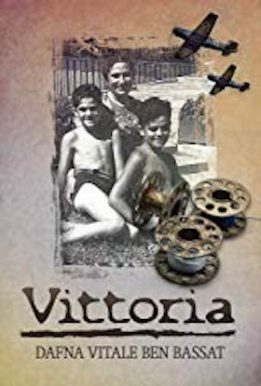 Vittoria
Vittoria Vitale was born to a noble Jewish family in the north of Italy at the very same year that Mussolini met his Jewish lover. With the onset of World War II, her life is carried by a swirl of atrocities, decisions, farewells and remorse that will scar her forever.
A stirring historical drama about the life of a Jewish family during WW II.
This is the story of one unforgettable woman, supporting her husband and children under impossible conditions. It is also the story of a Jewish family who feels safe from war because of its status and wealth, and wakes up to a disastrous reality. More than anything, it is the story of the entire Italian Jewish community in face of the Holocaust – a story of disaster, overcoming and eventual immigration to Israel as a part of the Zionist movement.
Behind every successful man stands an insightful woman.
Daily life soaked in historical consequences, family ties and general atmosphere, aromas, sounds and tastes, based on thorough research, interviews and original historical manuscripts. A drama of loss and despair, survival and human triumph with unforgettable characters that stay with you long after the last page.

<

-->