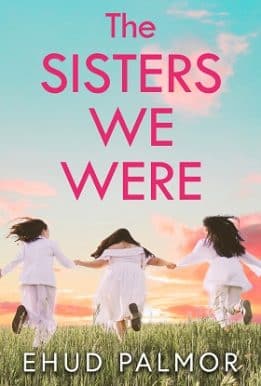 The Sisters We Were: A Novel
Three sisters grapple with jealousy and conflict, in a tour-de-force saga about the remarkable in the mundane and the importance of family.
November rolls in again, and Dana Epstein takes the same winding path back to her childhood home in the country where her mother and sisters wait for their annual family gathering. It's a place of bittersweet memories that makes for the fabric of their loving relationship, but also of missed opportunities, and disquieting jealousy.
Dana herself stands on the brink of breaking free of her unhappy marriage with the father of her three children, a solemn and distant police officer, while also trying to salvage her crumbling career as a small-time office manager.
Forever the middle-child, Yifat watched her sisters leave home while she stayed in the countryside with her husband and their three children – a decision fueled not only by the desire to aid their elderly mother, but also by the need to change as little as possible in their day-to-day lives. But after a financial disaster strikes, Yifat tries to save the relationship while also hide own personal misgivings.
Having met and fulfilled their materialistic desires through a chance lottery win, Tal dedicates herself to her children's upbringing. But as she watches them take off on their own, without her, she finds it difficult to maintain the perfect condescending façade she's built over the years.
Set over the span of 20 years, The Sisters We Were uses both honesty and sensitivity to create a set of uniquely vivid characters and a lush, ultra-realistic story which never shies away from opening up old wounds – but also leaving a little room for healing.