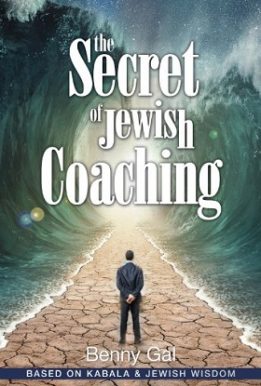 Author: Benny Gal
Language: ENGLISH
Category: עסקים, עזרה עצמית והדרכה
The Secret of Jewish Coaching
Ever wonder how to harness Jewish wisdom to improve your life?
Get motivated to take practical action and make positive changes in your life!
"The Secret of Jewish Coaching" is an original model of Jewish coaching, which is based on Kabbalah and ancient Jewish wisdom. Yet, this method is not just for observant Jews.
This book walks you through the entire process of life coaching, uncovering the fears and joys, the plunges to terrible depths and the climbs to unforeseen heights. It goes through the stitches of various aspects of life, including revealing family life, professional life, persona as a parent and a child, childhood and dreams. All this is revealed under the bright light of the search for truth and meaning.
> Where does the magic flow from?
From the author's decision to write, "the coaching" and not "about coaching." Meaning the reader is turned into an unprecedented, intimate partner in the coach's room.
> A journey of a successful businessman
A successful businessman leads a large business system that he built himself, and begins to feel that he has lost the emotional thrill of running a business, and that his deeds are no longer meaningful the way they once were. He turns to his business coach, who has guided him for years, and requests coaching, the way they have done it in the past. The coach senses that this time the client is looking for a deeper experience, and refers him to a colleague named Tzvi.

Tzvi is a Talmud scholar, poet, musician, and philosopher, who contemplates different opinions. He has developed an original model of Jewish coaching, which is based on Kabbalah and ancient Jewish wisdom. After an introductory session, the two depart on an exciting journey to reveal the soul's secrets, in a quest for deeper meaning. The client is astonished to discover that the key to all the secrets is hidden within himself.

-->