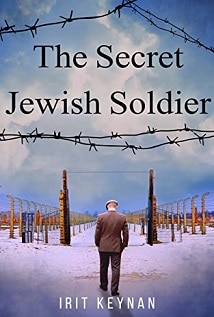 Author: Irit Keynan
Language: English
Category: ביוגרפיה, יהדות, שואה
The Secret Jewish Soldier
Taken as a prisoner of war, his survival depends on one thing only – the secret of his Jewish identity.
At the height of World War II, Yaakov-Jacques Kalderon is a Jewish soldier in the Yugoslavian army, fighting against the German forces. When he falls captive at the hands of the enemy Yaakov knows that in order to survive, he will have no choice but to hide his identity from everyone – even the closest of allies.
In constant danger of discovery and subsequent death, Yaakov must rely on his wits, skills, and no little luck to endure the tortures of war and hold on to his deepest hope – making it out of the war alive and reuniting with his family.
Years later, after Yaakov-Jacques's death, his daughter happens upon an old diary written in a foreign language. As she works to interpret it, the truth of her father's incredible story finally begins to come to light, after years of being shrouded in secrecy. It is a tale of strength, resilience, and miraculous escapes from death, from the eyes of a secret Jewish soldier.