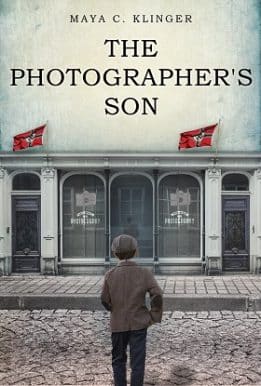 The Photographer's Son: A WW2 Historical Novel, Based on a True Story of a Jewish Holocaust Survivor
Winner of the "Yad Vashem" World Holocaust Remembrance Center award for educational Enterprises.
A book for young readers about a family of photographers during the Holocaust, told from the perspective of the five-year-old son.
1941: World War II is raging, and the Nazi regime is spreading fear in the hearts of Jews throughout Europe. Moshe Mandil, a Jewish photographer, quickly realizes that the life of his family will never be the same again, but he refuses to accept this new reality.
Together with his wife and their two little children, Moshe makes plans to board a train with counterfeit documents in hand and regain their freedom.
But his plan goes terribly wrong and before the train can leave the station, a German officer pulls the family off the carriage, accusing them of the worst crime – being Jews.
Will Moshe be able to save his family?
This book was written especially for a younger audience and is told from the perspective of the five-year-old son. This is the true story of the Mandil family, who were saved by Albanian Muslims. A moving story, where friendship, love and hope overcome pure evil.