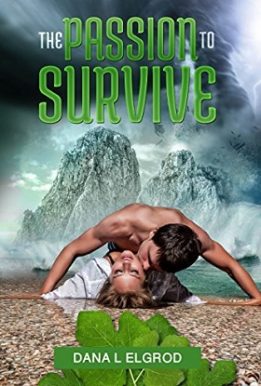 Author: Dana L Elgrod
Language: English
Category: רומנים, ספרות נשים
The Passion to Survive
Adventure, love… What else do you need in life?
When Eva gets pulled out of the water and learns that she was rescued from a destructive tsunami wave that demolished the island of Tenerife, her paradise turns into hell. Together with a small group of survivors, including Ethan, a US Marine Corps officer, Lily, a six-year-old British girl and Jonathan, a young man from New Zealand, she waits to be rescued. The group soon discovers that a series of unprecedented disasters befell the entire world and they must now embark on a grueling journey to reach a safe haven.
Throughout the journey additional survivors join the small group and together they must face a new world order that is unexpected, thrilling and at times even chilling.
Ethan and Eva form an exceptional and powerful bond that over time develops into a sensual and stormy love affair, but the obstacles they face along the way and the additional characters they encounter, continuously challenge their relationship.
An erotic adventure romance about the true power of love and passion.
When the world, as we know it, is gone, all we are left with is the passion to survive.