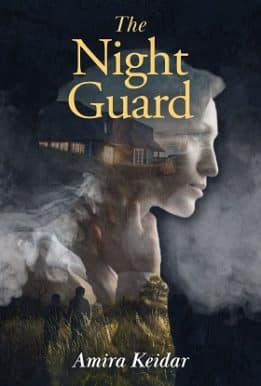 Author: Amira Keidar
Language: English
Category: רומנים, ספרות נשים
The Night Guard: A Novel
A new historical mystery from the bestselling author of Lalechka, The Orphan Ghetto Girl
1930. 18-years-old Jenia Levkowitz stands alone on the bow of a ship, a single suitcase in her hands. Dissatisfied with being married off to her parents' chosen suiter, she leaves everything behind for a life of adventure in a newly formed Israeli Kibbutz. It is where she has her children. Where she makes her home. Where she falls in love.
Until the unthinkable happens.
1977. Carmit struggles to find her place among her friends, at school, or at home – where she cares for her mentally estranged mother. When she is urged to write a paper on one influential figure from her Kibbutz, her choice raises more than a few eyebrows. Ignoring the constant attempts to dissuade her, Carmit begins her inquiry into one of the Kibbutz most scandalous founders – an infamous night guard named Jenia Levkowitz.
As she digs deeper into the story of Jenia's life, her secrets and her fears, Carmit opens a Pandora's Box with dire consequences for her and her community. In a tour-de-force of vivid and eloquent prose, Amira Keider encapsulates both the beauty and the dark side behind the mythos of community.
The night guard's story is unexpected, horrifying, and very, very real.