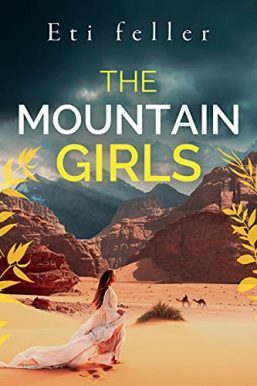 Author: Eti Feller
Language: English
Category: ביוגרפיה, יהדות, שואה
The Mountain Girls
The extraordinary story of women in a traditional community of the late 19th century.
Zarhin was kidnapped at a young age by a Muslim man who coveted her beauty. He took her to his village, married her, and she bore him a son. Now she faces an impossible dilemma: stay in the society that has been forced upon her, raise her child and presumably many more in it, or leave everything behind and run?
14-year-old Shiraz was forced to wed a boring and conservative man who is 20 years her senior. She used to walk the courtyard in her stunning clothes and chiming bracelets which would turn the heads of all the men, but made her insufferable in the eyes of the women of her new family. Will she manage to overcome the age gap and spend the rest of her life with a man she did not choose?
Amalia, too, was married at age 14. In the preliminary engagement celebrations she was delighted with the gifts and jewelry bestowed upon her by her husband's family, but on the night of her wedding as she entered the marital room with her new husband she panicked, told him she was going to the bathroom, and fled the house barefoot in nothing but a nightgown.
They were born into a world of inequality, where a woman's role is to bear children, raise them, and serve her husband. The Mountain Girls is the fascinating story behind the women of the traditional Jewish community in the late 19th century. Women whose rights were taken from them, whose dreams were shattered before they had even reached adulthood, and who were forced to enlist their wisdom, courage, daring, and mutual support to face the challenges of a chauvinist world.