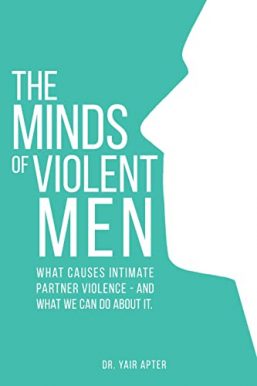 Author: Dr. Yair Apter
Language: English
Category: ביוגרפיה, יהדות, שואה
The Minds of Violent Men
An intriguing look at the lesser-known side of male violence – the mind of the offender.
Unlike most books about abuse at the hands of men, this unique account does not focus on the victims – rather, it shines a light on the mindset of the violent men themselves, unraveling the causes, characteristics, and consequences of their actions.
From his experience as a clinical social worker who has worked for over 25 years with men who have committed acts of domestic violence, Dr. Yair Apter lays out the psychological complexities and social influences surrounding male violence, giving readers a rare opportunity to delve into this increasingly common phenomenon from a new, rarely seen empathetic perspective – without compromising its important social standpoint.
Interspersed with true case studies from Dr. Apter's clinic, this book combines theory and practice to create a comprehensive overview of why men become violent, and what can be done to prevent it and to rehabilitate offenders.