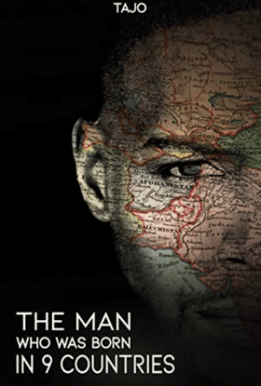 Author: Tajo
Language: English
Category: סיפורת
The Man Who Was Born In 9 Countries
The book tells the life story of Tajo – a man's 9 versions of life in 9 completely different countries
"An amazing and mesmerizing book, nothing like any other book I've ever read" – Amazon reviewer
"The core concept on which this book is built is just incredible" – Amazon reviewer
"A very powerful way of telling a story" – Amazon reviewer
This is the life story of the restless, idealist, rebellious Tajo, who was born to a crook of a father and a tormented mother. This book reveals his surprising adventures, struggles and entanglements, from his escape to freedom at an early age to the disaster that threatened the lives of his family.
But wait – where does the story take place? After experiencing these crucial moments and deciding events, Tajo began to relive and reimagine his life as it would have been had he lived in a different country and a different society, "Not as an immigrant nor someone relocating there, but like a native, as I am in my own country".
The Man Who Was Born in Nine Counties is a unique, one-of-a-kind novel that reveals the wonderful life story of Tajo in nine separate versions, each unfolding in a different country.
Each of the nine stories spun into this tale holds a fascinating and moving narrative in itself, rife with twists and brimming with social and philosophical insights about the difficult and fascinating world we live in. A dizzying, global epos that stretches the boundaries of the possible unlike any other book you've ever read. The gripping plot will take you through different countries, partaking of their unique flavors, and launch you on a magical journey through exciting new places, exotic cultures, fascinating characters and astonishing events.