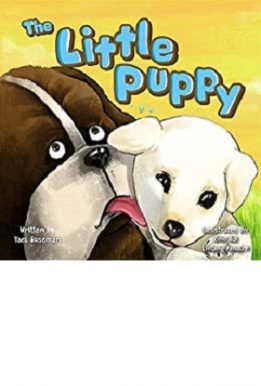 Author: Yael Roseman
Language: English
Category: ילדים ונוער
The Little Puppy
This is the second book in a series that teaches children more about man's best friend – while also teaching them lessons they can apply in their own lives.
The lovable gang of dog pals – Bowie, Cleo, and Zaza – a lovable gang of dog pals – get a new puppy friend!
At home and in the park, the puppy gets all the attention from people and dogs alike. Bowie is consumed with jealousy! She tries to play with him and teach him about the dog way of life, but her owner keeps telling her she is hurting the puppy. In an attempt to rescue the puppy from going into a pond, Bowie and Cleo scare the puppy and he ends up hiding in the bushes. Now no one can get him to come out…
This book teaches children how to be kind and considerate, how to be brave and solve the problem at hand. It also introduces them to the concept of jealousy and how it can have a negative effect on everyone around them and, primarily, themselves.
With wonderful, colorful illustrations and insights into friendship and love between dogs and humans, this book is surely going to become one of your child's favorite bedtime stories.
The Little Puppy
This is the second book in a series that teaches children more about man's best friend – while also teaching them lessons they can apply in their own lives.

URL: https://www.ebook-pro.com/book/the-little-puppy-2/

-->