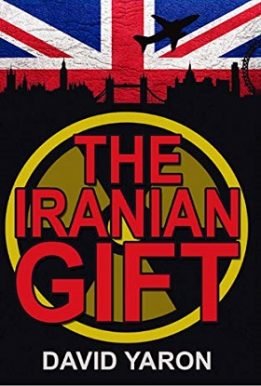 Author: David Yaron
Language: English
Category: מתח, מסתורין, פשע
The Iranian Gift
Life always brings unexpected gifts. But no one had foreseen such a deadly surprise. Is this the end of London?
Iranian Air Force Commander Major General Safawi is urgently summoned by the President of the Islamic Republic of Iran. "I have decided to send the heretic British nation a gift, or to be precise, a nuclear gift".
Lieutenant Colonel Kabadi, a brilliant operations officer with a stellar reputation, is appointed to plot and carry out the mission. Kabadi puts together an elite team which plans and executes the President's order.
On the day of the operation, the charge does indeed arrive in the outskirts of London, but the secret is uncovered. Within minutes, rumors of an undercover Iranian operation spread throughout the city, and eight million residents try to flee in panic, unleashing violent riots and causing many casualties.
With fear and chaos in the streets of London reaching a peak, only a miracle can save the city. Unfortunately, even the best of the British security forces seems doomed to fail. Is a new era in the making?
David Yaron, an intelligence Lieutenant-Colonel (Ret), weaves a thrilling, sophisticated story, which appears utterly realistic. Yaron's writing, while minimalist, is full of details that only a military expert can recount, keeping the reader in constant suspense.