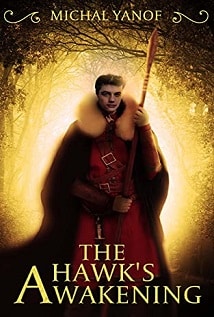 Author: Michal Yanof
Language: English
Category: פנטזיה ומדע בדיוני
The Hawk's Awakening
The day has arrived. The hawk has come back to life. The battle has begun.
Although Daniel grew up as a normal child, the son of a single mother after losing his father before he was born, already in the early stages of his life something was wrong. Yet nothing had prepared him for the most abrupt and frightening twist in his life.
In the dark of the night, Daniel is kidnapped to the Almanous, a parallel sphere that rules the earth, and whose citizens are human animals with potent totem powers.
Daniel learns that when he reaches the age of 14, he will turn into a hawk totem and the visions he will see, will allow him to save humanity from Neogg.But the hawk's powers are in danger and the heads of the Almanous Council are left with no choice. They must take a huge risk and perform the forbidden split to defend the Hawk's powers, but a stranger boy named Jacob comes into the picture unexpectedly. When his fourteenth birthday arrives at last, Daniel realizes he is being put to the test.
If he fails—the entire human race will pay the price. If he makes a mistake—the end of Almanous will be near. Jacob, however, has other plans…