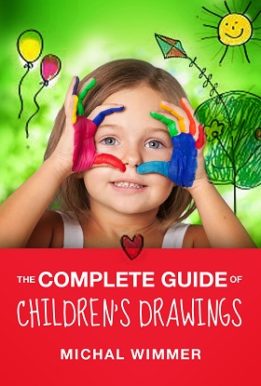 Author: Michal wimmer
Language: English
Category: עסקים, עזרה עצמית והדרכה
The Complete Guide to Children's Drawings
Gain entry into the world of children as you learn to interpret their drawings!
This informative book covers a wide range of subjects in children's lives as represented by their drawings: ADHD, fears and anxiety, coping with divorce, stubbornness and power struggles, sibling rivalry, difficulties weaning, tantrums, new baby in family, learning disabilities, obesity, emotional intelligence, and more. It presents cases of children and adolescents coping with a variety of life challenges and clinical issues by way of interpreting their artwork.
An indispensable guide for both parents and professionals
Clinicians, educators, and parents will find this practical guide beneficial for understanding children's strengths, weaknesses, and the reasons for their behavior. It can also aid them in initiating fruitful emotional dialog, based on specific insights from the drawings.
Acquire practical coping tools and solutions.
The wisdom in this book is based on extensive psychological studies, innovative independent research, and vast clinical experience. Using over 250 colorful, real-life examples of children's drawings, Wimmer offers more than 100 effective coping tools and solutions inspired by this artwork that can be extremely useful in enhancing children's self-confidence and family relationships.