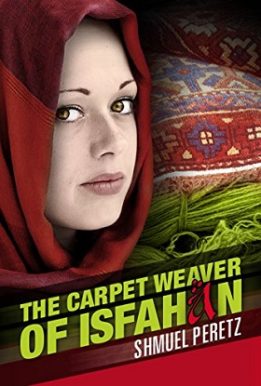 The Carpet Weaver Of Isfahan
Daniel had given up on life, but then he hears the truth about a small carpet…
Wounded while serving in the Israeli army, Daniel lives holed up in his parents' home, despondent, cut off from the world. After a home break-in, he learns from the insurance agent that the small carpet in his room is a precious work of art, of the value of a Van Gogh. This knowledge sparks something in Daniel, and his adventure begins.
Entranced by the legend of the carpet weaver, he must locate her at all costs
He travels to Canada, where his father had purchased the rug, and hears from the carpet merchant an Iranian legend about a gifted young girl who wove three magnificent carpets but met with a tragic fate. Daniel purchases the second carpet and becomes fixated on locating the third.
Daniel meets up with love, danger, and international uproar in Iran
He enters Iran illegally in search of the carpet weaver and is pursued by Canadian, Israeli, and Iranian secret service agents, each with a different agenda. Unaware of the international uproar he has caused, Daniel falls in love with the weaver's daughter and begins to heal. In the meantime a complex deal must be made to save him from certain death and to arrange his safe exit from Iran.