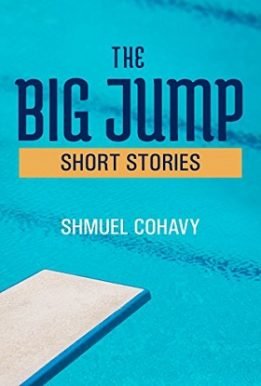 The Big Jump
A life in short stories
In The Big Jump, Shmuel Cohavi narrates charming and memorable moments from his life. The stories touch upon growing up in the young Israeli state, daily life in the Kibbutz, family relations, school and adolescence, love affairs and much more, covering the entire lifetime of the author.
Real-life stories that will touch you
Why did the Kibbutz youth laugh at their elders? What happens when two Kibbutz boys visit their family in the big city? Find out in these memorable anecdotes from the Kibbutz life, Israeli Defense Force service, university life, family gatherings and daily routine at work. All delivered with great charm and unmatched authenticity.
A humorous and charming picture of Israeli life
The short and precise stories in this book come together to create a colorful kaleidoscope. Prepare to meet unforgettable characters from Israeli life and delve into a lifetime of love, laughter and memories.

-->