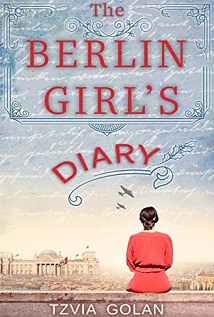 Author: צביה גולן
Language: English
Category: ביוגרפיה, יהדות, שואה
The Berlin Girl's Diary
Eva Reich never felt she had to choose between the worlds of her Jewish father and Christian mother. History chose for her.
Poland, 1941. From the moment she stepped off the freight train that brought her family to Auschwitz, Eva Reich fought for her survival. From growing up surrounded by her Christian relatives in Berlin, she is thrown into the Jewish work camps of Nazi-occupied Poland. There, she experiences cruelty, intimidation, and hatred. But also kindness, fearlessness, and bravery – from the people she least expected.
Present day, Israel. Avner receives a strange diary from a woman he has no knowledge of. The diary comes only with a letter addressed to him, and a single name signed at the bottom – Eva Reich. Eva's story forces Avner to confront the unspoken truths of his family's origins – left unspoken through war, estrangement, and even death.
The Berlin Girl's Diary connects past and present, the silent and the honest, the forbidden and the forgotten. Readers will dive deep into the interconnected story between these two seemingly unrelated souls, based on the true story of a holocaust survivor's experiences during WW II.