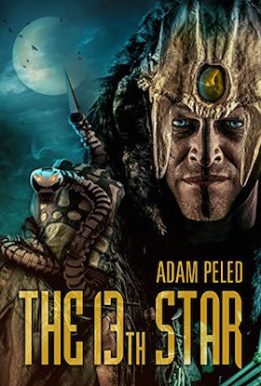 Author: Adam Peled
Language: English
Category: פנטזיה ומדע בדיוני
The 13th Star
Dark forces can destroy the world. Friendship can save it.
Rettoul, a magnificent warrior, was marked as a baby with a scar on his head, so that the dark forces – lead by Bergin and Rod Kolder, his Protégé – would be able to recognize and assassinate him when he grows up.
Only Benya, a crazy women dwelling in her mystic ways, understands his destiny. She is committed to put him on the right path to rule over the world. Will she succeed? And is there truth in the ancient prophecy about a scared child that will lead the 13th planet in a war of renaissance?
A grasping fantasy thriller about the power of teamwork and the value of friendship.
Together with Matui, Zoi, Thor and Berez – warriors known all around the galaxy for their triumphant battles – Rettoul sets out to find the 13th star. When one of the warriors is about to break, it is the team that pushes him to the end of the journey. In face of countless battles and dangers, they will discover the biggest power of all.</p >