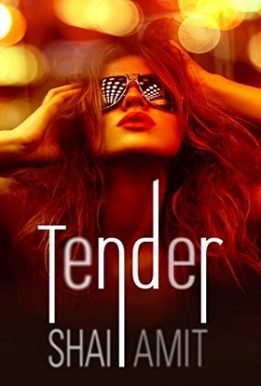 Author: Shai Amit
Language: lnglish
Category: רומנים, ספרות נשים
Tender
Nightlife in Amsterdam, New York and Tel Aviv with no "discounts" and no easing
The novel is a journey into the rise and fall. A self-examination of the ego and how it motivates and carry us through life. It leads us to the end of the terrible and miserable routine of turning all luxuriousness into needs. Re-discovering who you really are and what is your true strength. Learning how to "make love" without ego, with the moment of present.
Tender is a novel set in the night life, with everything that happens in it "for better or for worse", Tel Aviv's nightlife, Amsterdam, and New York. It tells a story AS IS No "discounts" and no easing, the scenes are full with hurt, pain, desperation, filth but also soulful, renewal and optimism. In the same breath, the book gives each of us the opportunity to examine our lives, leads us to a self-research about love and inner peace.
The characters are each and every one of us (as the world is becoming a small village). The reader is joining the characters in their journey and discovers a simple truth – we are all the same. No matter what language we speak, where we from, what race, gender or religion.
For people that are not familiar with the world of night-life, the book is a one-time experience. For those who are, it's actually a type of catharsis. Containing philosophical themes, love stories with profound meaning, wisdom and personal growth and of course Erotica.
Adding to all that is written, the book provides an opportunity for women to have a man's point of view on love, passion, intimacy, romanticism, relationships and more.