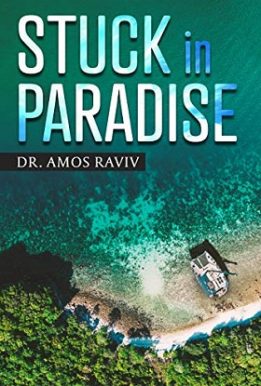 Author: Dr. Amos Raviv
Language: English
Category: ביוגרפיה, יהדות, שואה
Stuck in Paradise
If you are in paradise, how can you be stuck?
As a practical and geographical abstraction of paradise in our world, Dr. Amos Raviv chose three archipelagoes in the Pacific, which he named the Triangle of Paradise: Samoa, Tonga and Fiji. Three different islands, on each one of which a person can find their own private paradise.
So how can one really attach the word "stuck" when referring to paradise?
Stuck in Paradise is about people Amos and his wife Anat met while sailing around the world on a catamaran. These people—rich and poor, happy and sad, foreigners and locals—despite living physically in the paradise of the Pacific, are often deprived of joy and pleasure.
This book brings philosophical thoughts about the essence of paradise from the standpoints of a diverse group of people, with different characters, temperaments and backgrounds. Within this mosaic, everyone can find the answers to the question of what their own private paradise truly is.
Sometimes even when everything goes your way—you might just be walking down the wrong road.