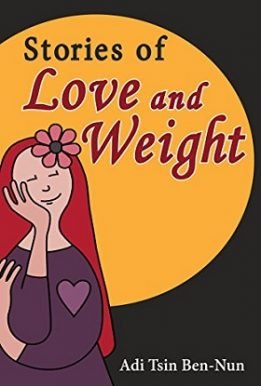 Stories of Love and Weight
TOUCHING STORIES ABOUT SELF-ACCEPTANCE AND THE TORTUOUS STRUGGLE WITH WEIGHT GAIN.
Food can symbolize passion, life and health, but it can also represent a painful struggle with self love and acceptance.
Stories of Love and Weight is a unique collection of anecdotes about individuals who travel the difficult path to weight control, self esteem, acceptance and love.
In fresh voices, unheard before, the characters bring forth diverse genuine perspectives on the preoccupation with their bodies and the desire to change their appearance and behavior.
˃˃˃ Explore your relationship with food and gain empowering insights
These compelling short stories, written in the first person, are inspired by the true experiences of patients met by the author during decades of private practice. Through their personal experiences, childhood memories, thoughts, conceptions and actions, the reader is taken on a life-changing journey of struggle and transformation.
Stories of Love and Weight –
Offers a fresh perspective on dealing with overweight issues and negative body image.
Arouses identification, empathy and insight.
Helps parents and friends understand the experiences of their loved ones and provides the support they need.
Is a valuable resource for therapists and personal coaches who are looking for deeper understanding and practical insights into dealing with weight and body issues.
˃˃˃ Inspiring personal stories of struggle and transformation
Stories of Love and Weight is for anyone preoccupied with body image and eating, and struggling with the never-ending battle with weight gain and diet. A must-read for therapists, coaches and anyone who has experienced dissatisfaction with their bodies.