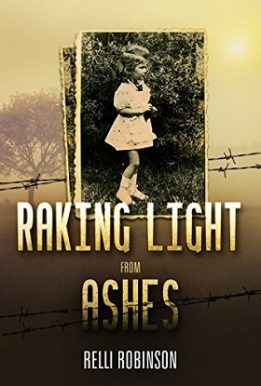 Author: Relli Robinson
Language: English
Category: ביוגרפיה, יהדות, שואה
Raking Light from Ashes
Find light in the darkest hour
Lala, a young Jewish girl, loses her entire family during the dark days of the Holocaust in the Warsaw Ghetto. Thanks to the kindness of a Polish family, Lala manages to survive the war, taking on an assumed identity. By a twist of good fortune and unbelievable coincidence, she is found after the war and eventually immigrates to Israel in 1950 to live with her Israeli relatives.
A child's struggle to comprehend a world gone mad
Relli Robinson's true story of survival offers a fascinating panoramic human drama that extends from the dark days of the Second World War to the independent State of Israel. A gripping and inspiringly optimistic narrative based on real life experiences, you'll enjoy every page of this fascinating journey of hope.