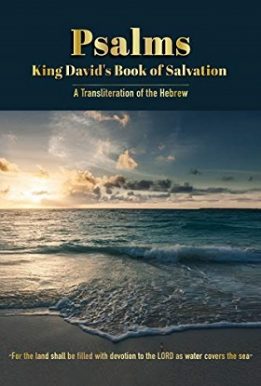 Author: Michal Bibi
Language: English
Category: עסקים, עזרה עצמית והדרכה
Psalms: King David's Book of Salvation
By saying Psalms in Hebrew in the correct way, your prayer will become much more meaningful.
A unique version of Psalms that combines English translation, Hebrew transliteration, and attributes written by Scholars of Kabbalah, which divides the chapters according to subject applicable for various situations in life.
The book is supported by several audio files that explain the rules of transliteration and make the reading experience easy and comprehensible.
Why this book is a must have for everyone?
Learn to recite Psalms like King David – Thanks to the transliteration you will be able to recite Psalms exactly like King David and help you to improve your prayer.
Easy to use – You can jump to any topic that you find relevant at a particular time. The different attributes are classified by different topics such as physical medicine, spiritual medicine, your relationship with your surroundings and of course with God. You will find answers for every possible situation you need guidance in. This edition is also made to suit your day to day commute. The book size is convenient and allows you to carry it with you in a bag anywhere at any time.
The perfect gift – Share this special edition with your loved ones. If you are looking for a unique gift, this is the perfect choice.