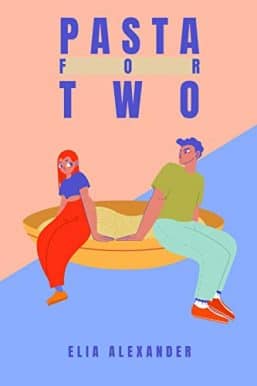 Author: אליה אלכסנדר
Language: English
Category: רומנים, ספרות נשים
Pasta For Two
Everyday heroes dealing with love, passion, compassion, forgiveness, and their search for reconciliation.
In every one of its seven short tales, Pasta for Two captures gentle, heart-warming moments of love, loss, and everyday struggles with delicate precision and deep psychological insight. In this collection of soulful stories and novellas, Elia Alexander pits her readers with events that feel both familiar and peculiar, allowing them to share the most intimate world of the heroes and their reactions to the real and the imaginary.
A chance meeting between estranged cousins; a woman knitting magnificent sweaters for a mysterious girl; a mother making a desperate effort to reconnect with her daughter through their mutual love of classical music; a gray jacket that holds a special meaning for a number of people; a new resident threatens to change the routine of an elderly woman in assisted living; a university lecturer struggling to deal with her problematic career and crumbling family life; and in the titular novella, a reclusive introvert expressing his love for his date by making perfect pasta plates.
Odd and charming, gentle and heartwarming, honest and whimsical, Pasta for Two's stories depict scenes from real life in their messy, confusing, and beautiful form. The dramatic plot seems to be only a background for the subjective ways in which the heroes perceive their life and the lives of others who are significant to them. Each story develops in several explicit and implicit layers of description, inviting the reader to uncover some puzzle and mystery.