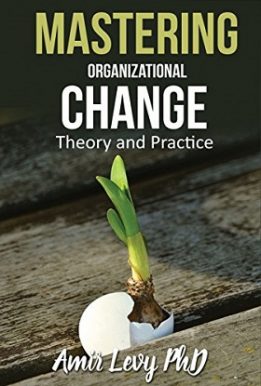 Author: Dr. Amir Levy
Language: INGLISH
Category: עסקים, עזרה עצמית והדרכה
Mastering Organizational Change
Don't be left behind as the world whizzes past your organization or business!
Today's world is complex, turbulent, and uncertain. The ability to change, innovate and adapt rapidly, have become crucial factors for an organization's sustained existence and growth. In this intensely competitive global environment, only those who are able to lead and motivate people to change will succeed.
Arm yourself with successful leadership skills!
This comprehensive handbook is a must for anybody interested in successfully leading change and innovation, be they managers, educators, students, or entrepreneurs. It imparts academic and practical knowledge, including approaches, processes, and modern technologies for guiding employees towards optimal performance and motivating them to contribute to the process of change. The book is the fruit of over 30 years of the author's experience providing organizational consultation to numerous diverse organizations: private, public, small, large, and those undergoing crisis, growth, or mergers.