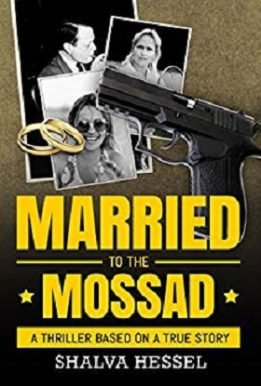 Author: Shalva Hessel
Language: English
Category: מתח, מסתורין, פשע, סיפורת
Married to the Mossad
How well do you know your partner?
When Sally, a sassy and beautiful Israeli country girl living in London, discovers her husband Jerry is not a lowly embassy attaché but rather an active Mossad agent, her life is turned upside down. Strong willed as she is, she is not easily deterred. When Jerry is sent on a deep cover mission to a Muslim country under the guise of a European businessman, she insists on joining him with the full knowledge that her life as well as that of her family would be in danger.
Would you risk it all for exciting experiences that accompany life undercover?
After "living on the edge," Sally is unable to live her quiet life as a wife, mother, and computer administrator at an insurance company. She yearns for thrills. So when Sally discovers a plot to defraud the Swiss billionaire who had funded her studies as a young woman, she jumps at the opportunity and calls forth all she had learned during her time undercover to face a ruthless and determined enemy bent on destroying anyone in his path. The threats Sally faces grow as she delves deeper into a complex web of seduction, love, intrigue, passion, and espionage. Reality becomes an intricate riddle that will test the bonds of her marriage and will demand all her courage and audacity to resolve.

-->