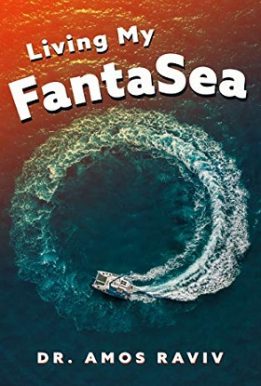 Author: Dr. Amos Raviv
Language: English
Category: עסקים, עזרה עצמית והדרכה
Living my FantaSea
Two people with one vision – the unique travel diary of one couple who made their dream a reality.
After many years of multi-faceted, productive careers and successfully raising their family and children, Amos and Anat Raviv made the momentous decision to change their lives and realize their greatest dream – to sail around the world.
They rented out their home, transferred their entire lives to a small catamaran boat, and left all else behind to embark on a wondrous, one-off journey to countries and continents.
Together they observed, learned, experienced, reached new heights and achieved what so many of us aspire to – complete freedom with no time restraints, where everything is possible.
Living My FantaSea is an extraordinary, behind the scenes look at a rare journey through the eyes of the intrepid travelers themselves: meet the wonderful people they saw on the way, the new and different cultures they were privileged to encounter, and share in the exhilarating action and events that the average person never experiences in everyday life.